Analysis:
Tempered glass is widely used in 3D printers because of its good thermal conductivity, wear resistance, deformation resistance, and high surface flatness. At present, the fixing method of tempered glass on the 3D printer generally adopts the long tail clip four-corner fixing. This fixing method is excessively bulky due to the excessive length of the long tail clip, which seriously wastes the valuable printing size of the 3D printer, and there is large distance between the heatbed and long tail clip. When the 3D printer nozzle runs above it, there is a risk of collision. This collision may directly cause the tempered glass to shift or the printer loses due to excessive resistance, which seriously affects the molding effect of the printed part.
Improvement:
This article introduces a new type of tailless clip, which is simple in structure, small in size, low in cost and firm in fixing compared to the long tail clamp.
Photo 1: Long tail clip fixed tempered glass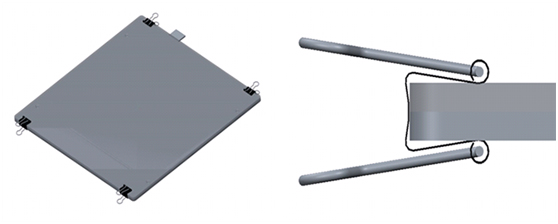 Photo 2: New tailless clip fixed tempered glass

Company profile
Shenzhen Anet Technology Co., Ltd., established in November 2015, is a high-tech enterprise integrating design, R&D, production and sales of 3D printers and accessories. 3D printers can be used in research and education, commercial products, consumer goods, medical fields, automotive industry, constructions, animation and other fields, which can effectively improve product development speed and save production costs and labor costs.
Anet specializes in the development of 3D printer technology for fusion deposition molding (FDM) and photo-curing DLP. It has a number of desktop and educational 3D printer patents, and has obtained TUV ISO9001 technical certification and CE, FCC, ROSHS, PSE, SAA. And other international certifications. Anet 3D printers have been sold in more than 80 countries around the world, with multiple overseas warehouses and after-sales service outlets.
Adhering to the values of "customer first, unity and cooperation, and win-win strategy", Anet integrates the upstream and downstream resources of the industry chain and is committed to providing 3D printing solutions for global users. Anet strives to bring 3D printer to every household.